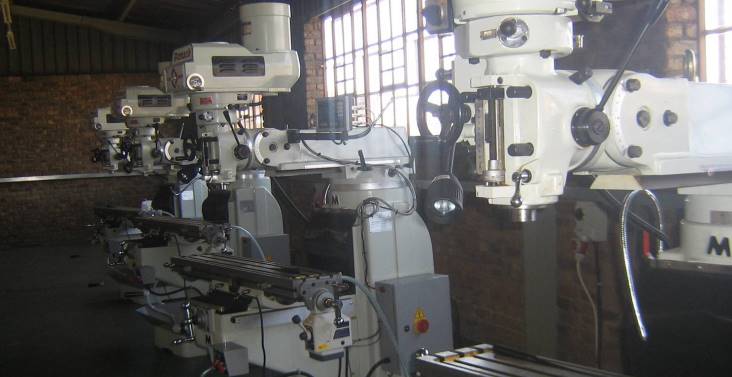 PROGRAMS OFFERED UNDER APPRENTICESHIP
Hairdressing
Beauty Therapy
Barbering Course
Refrigeration & Air Conditioning
Electrical Installation
General Fitting
Welding and Fabrication
Turning and General Machining
Pastries, Bakery and Cookery
WHAT IS EXPECTED OF THE EMPLOYER?
When taking on an apprentice, there are certain expectations that must be met by the both the employer and the apprentice. As the employer, you are expected to:
Pay the minimum Allowance for an apprentice
Provide a full contract of employment for your apprentice during two years training
Offer the same benefits package to your apprentice as other employees
Arrange for a workplace mentor for your apprentice
Deliver a safe working environment
Be flexible to allow your apprentice to visit institute when appropriate
PARTNERS & EMPLOYERS
WHAT IS AN APPRENTICESHIP?
An apprenticeship is your chance to employ an individual committed to learning and developing their skills within your organisation. Typically an apprentice will be expected to work full-time, with time spent away from the workplace at institute to study for a nationally recognised qualification, although this will depend on the type of apprenticeship. The best part is that an apprentice is a contracted employee meaning you get a full resource whilst investing in your future workforce needs.
APPRENTICESHIP STUDENTS IN THE INDUSTRY
Apprenticeships are an excellent way to support your organisation by harnessing new talent or helping to up skill your existing workforce. We offer apprenticeships in a number of different courses allowing you to select the relevant training to meet your business needs. Your apprentice may be required to visit our komarock campus in some cases training and assessments can be carried out in the workplace. The information provided is designed to help you to kick start the process of employing an apprentice.
Spine Road Komarock Plaza
Opposite Co-op Bank
For Enquiries call +254 722 10 20 85
www.nairobiinstitute.com
Got a comment, inquiry, complaint, complement? Let us Know >>
Copyright © 2022. Nairobi Industrial Institute